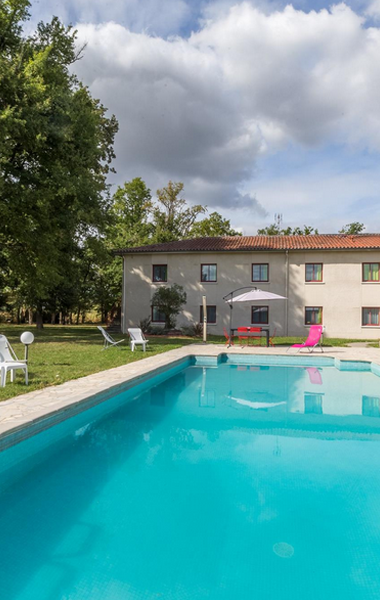 ALIOTEL
About us
Céline and her brother Bastien left Eastern France to take advantage of the laid-back lifestyle in southwestern France and took over the establishment in 2010, along with the adjacent Aireco Hotel.
Today, Bastien has left to pursue other interests, and Céline is assisted by her husband Olivier.
With Laura, Karine and Marie on their team, they still enjoy welcoming their guests just as much. In a friendly, family atmosphere, they combine quality and simplicity to ensure everyone's stay is pleasant.
What's their greatest satisfaction? The fact that many regulars come back to Aliotel – a sign that they're truly happy here!